North Carolina
Coastal Property Collections
Welcome to our Coastal Properties Features Catalogue
Here you will find bingeworthy curated collections of properties for sale highlighting the most sought-after features along the North Carolina Coast to make it easy to find the property that fits your lifestyle plan.
OR CREATE YOUR OWN SEARCH HERE
If finding a property on or near the beautiful Beaches of North Carolina is your goal, this collection is for you. This collection has everything from ocean front homes, second, and third row with ocean views, to affordable beach houses just a short walk or ride to the beach.
This collection of homes is a boat enthusiasts' dream come true. Here you will find homes with private boat lifts and/or slips, marinas, community boat ramps and docks making it easy and convenient to get on the water and make memories!
For those non-beach days there is no better way to hang out and stay cool than in the pool. From infinity oceanfront pools, backyard oases, simple and cool or community pools, you'll find what you're looking for in this "cool" collection.
The North Carolina coastline offers unique opportunities for the luxury buyer. From private island homes, delectable waterfront properties, sprawling estates, charming historical districts and modern marvels, this collection is luxury living at its finest.
Don't See the features you're looking for in a home?
Use the Search below to create your own personalized collection and find your place on the North Carolina Coast. Call or text 910-622-4576 or email me to have your own personalized collection and alerts created for you to be sure you don't miss that perfect one!
LICENSED REALTOR, Surf Homes NC | EXP Realty
Hey, Brian Inskip here, welcome to Surf Homes North Carolina! I've been helping clients buy and sell real estate full time since 2011 combining over a decade of experience with more energy, excitement, and enthusiasm than ever ready to go to work for you. 
Whether you are looking to buy or sell a vacation home, full time residence, investment property or a combination my experiences and work ethic uniquely qualify me to help you win when it comes to North Carolina Coastal Real Estate. 
Have you checked out my BLOG?
If you are wanting to learn about North Carolina Coastal Real Estate, communities and lifestyle, my BLOG is a great place to discover, learn and get inspired. I cover everything from regular market updates, property tours, local entertainment and happenings and all things Coastal NC! Here are a few of my most recent posts: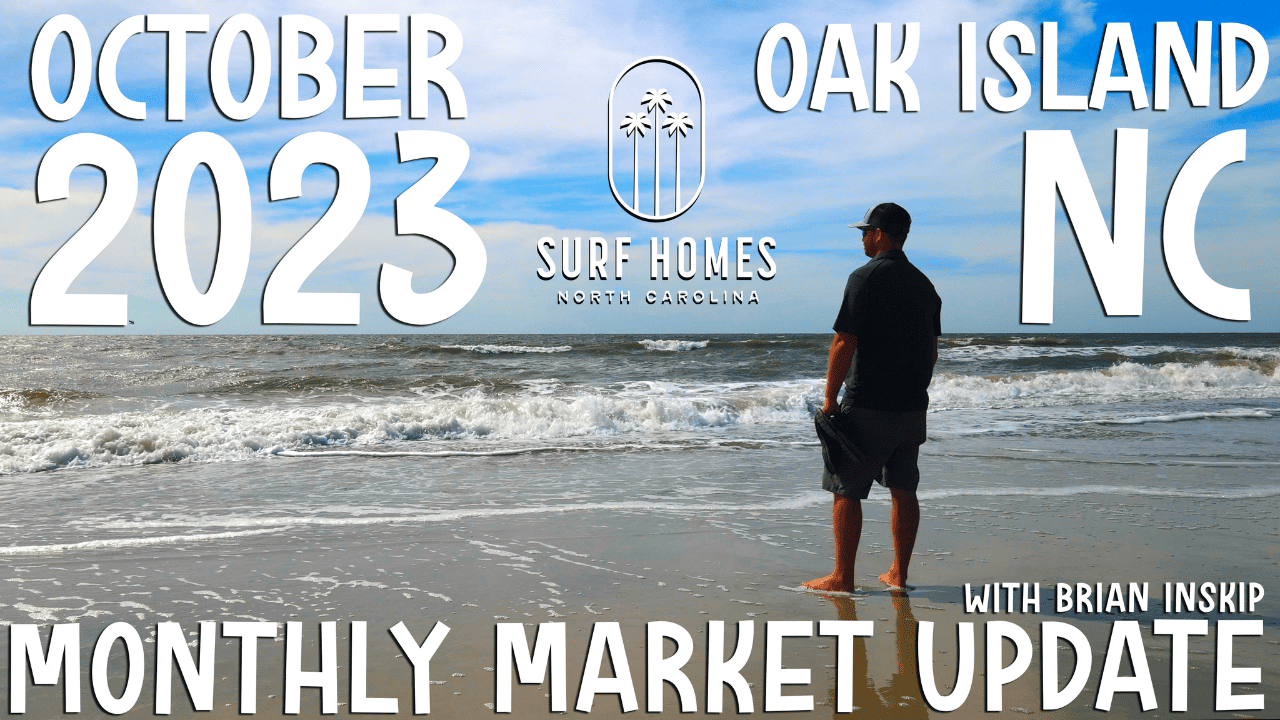 Understanding the local real estate market helps you make the best decision if you are considering buying a beach house or selling a property you
Read More »