North Carolina Coastal Community Property Collections
Browse our Community Catalogue with dozens of pre-definied searches by Community
We've done the leg work to make it easy to browse all the latest listings for sale along the North Carolina Coast. From beach towns and coastal cities to rural and retirement communities, it's all right here…
Or Create Your Own Search Here
The many different barrier islands of North Carolina host some of the most sought-after beaches in the country. Each one offers its own vibe with everything from modern oceanfront home to nostalgic beachfront cottages 
Coastal North Carolina is home to several coastal cities and towns bordering the coast, Cape Fear River, and Intracoastal Waterway. These communities offer amazing water view landscapes, water access of all kinds, and popular downtown districts with Historical charm. There are a variety of housing options available to achieve the coastal lifestyle you are after.
Just a bit off the coastline North Carolina is host to a variety of communities offering everything form flourishing new build areas, quaint towns and rural options all still in close proximity to beaches, rivers, and major cities.
Don't see the Community you're looking for?
Use the Search below to create your own community search and find your place on the North Carolina Coast.
LICENSED REALTOR, Surf Homes NC | EXP Realty
Hey, Brian Inskip here, welcome to Surf Homes North Carolina! I've been helping clients buy and sell real estate full time since 2011 combining over a decade of experience with more energy, excitement, and enthusiasm than ever ready to go to work for you. 
Whether you are looking to buy or sell a vacation home, full time residence, investment property or a combination my experiences and work ethic uniquely qualify me to help you win when it comes to North Carolina Coastal Real Estate. 
Have you checked out my BLOG?
If you are wanting to learn about North Carolina Coastal Real Estate, communities and lifestyle, my BLOG is a great place to discover, learn and get inspired. I cover everything from regular market updates, property tours, local entertainment and happenings and all things Coastal NC! Here are a few of my most recent posts: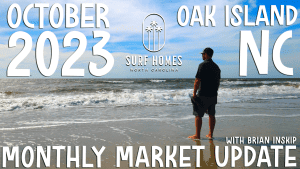 Understanding the local real estate market helps you make the best decision if you are considering buying a beach house or selling a property you already own, here in Oak Island, North Carolina. In this video Brian Inskip, with Surf
Read More »